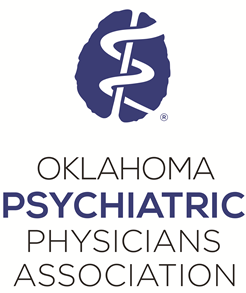 The Oklahoma Psychiatric Physicians Association (OPPA), founded in 1946, is a district branch of the American Psychiatric Association, a medical specialty society recognized world-wide. OPPA is a non-profit 501(c)6 professional membership organization of over 200 psychiatric physicians, residents, and fellows working in Oklahoma and is dedicated to meeting the professional needs of its members and promoting quality treatment and prevention of mental illness and substance use disorders.
In performing these functions, OPPA members are mindful of the unique history and cultural diversity of Oklahoma, and the influence of social determinants on health and outcomes. We aspire to model and support:
sensitivity and compassion for patients and their families;

advocacy for mental health access and equity;

promotion of diversity and inclusion;

advancement and representation of the profession of psychiatry;

lifelong professional learning; and

the highest standards of professional conduct.
Oklahoma's practicing psychiatrists, medical students, residents, and fellows are welcome to join.
Please click HERE for more information on membership benefits and how to join.