View our Fall Newsletter
---
Save the Date!
The OPPA Annual CME Conference will be held April 20, 2024.  The title of the meeting is Increase in Adolescent and Physician Suicides: Hiccup or Trend?  360° View, Challenges and Discussion.  
---
OPPA President – Tessa Manning, MD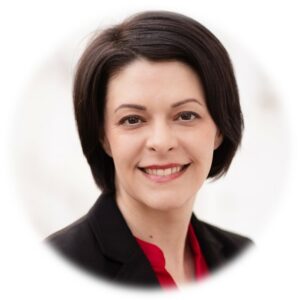 Tessa Manning, MD, is Assistant Professor in the Department of Psychiatry at the OU-TU School of Community Medicine and serves as the Associate Residency Program Director and Medical Director for Consultation-Liaison Psychiatry. She completed her medical degree and psychiatry residency at UT Southwestern Medical School in Dallas.
Dr. Manning is very active in OPPA, serving as Chair of the Diversity, Equity, and Inclusion (DEI) Task Force and as Co-Chair of the Legislative Committee. In addition, she is a member of the Executive Council and the CME Committee.  Full Bio
---
APA 2023 Advocacy Day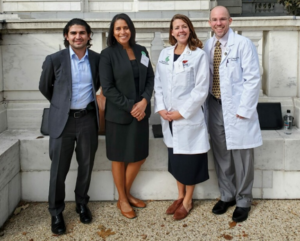 Dr. Eric Reynolds and Dr. Sara Coffey had the  opportunity to attend the American Psychiatric Association's 2023 Advocacy Day representing the Oklahoma Psychiatric Physicians Association. The event was held October 16 and 17 in Washington, DC. Christine Cotter, new OPPA co-director also attended the conference.
This annual event gave each a unique opportunity to lobby members of Congress on issues that affect Oklahoma's patients and practice of psychiatry.    More Information
---
---
December 14th CME Webinar
The Central Oklahoma Psychiatric Society (COPS) and the Tulsa Psychiatric Association (TPA) will be hosting a FREE CME webinar, Diversity, Culture and Current Treatments in Psychiatry: An Educational Forum, on Thursday,  December 14 from 6:00 to 8:30 p.m. Presenting will be Tiffany Bartel, DO and Ky Dorsey, MD.
Webinar registration is now available.
---
New OPPA MEMBER ONLY BENEFIT for you in 2024 – Free CME Webinars!
---
Renew Your Membership
Your OPPA membership is renewed through the APA. We recommend renewing your APA and OPPA memberships before Dec 31st of each year. After the following March 31st, members who have not renewed will need to reinstate.
There are several ways to renew your membership! Please contact the APA through one of the following:
Why Join the Oklahoma Psychiatric Physicians Association?