President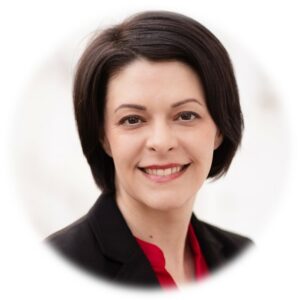 Tessa Manning, MD

Tessa Manning, MD, is Assistant Professor in the Department of Psychiatry at the OU-TU School of Community Medicine and serves as the Associate Residency Program Director and Medical Director for Consultation-Liaison Psychiatry. She completed her medical degree and psychiatry residency at UT Southwestern Medical School in Dallas.
Dr. Manning is board-certified by the American Board of Psychiatry and Neurology and the American Board of Preventative Medicine in Addiction Medicine. She has been inducted into the Alpha Omega Alpha Honor Medical Society and is a member of the Oklahoma Psychiatric Physicians Association and the American Psychiatric Association.  Her areas of interest include the treatment of psychiatric disorders in the medically ill, assisting patients gain recovery from addiction, and improving resident and medical student education.
Dr. Manning is very active in OPPA, serving as Chair of the Diversity, Equity, and Inclusion (DEI) Task Force and as Co-Chair of the Legislative Committee. In addition, she is a member of the Executive Council and the CME Committee.
---
President-Elect
Robyn Cowperthwaite, MD
Vice President
Rachel Dalthorp, MD
Secretary
Jed Perdue, MD, MD

Treasurer
Gabriel Cuka, MD

Parliamentarian
Shree Vinekar, MD
APA Assembly Delegates
Harold Ginzburg, MD
Shree Vinekar, MD
1st Councilor
Britta K. Ostermeyer, MD
2nd Councilor
Vacant
3rd Councilor
Jason Beaman, DO

Councilors-At-Large
Melanie Barrett, MD
Tiffany Bartel, DO
Jenny Boyer, MD
Masooda Burki, MD
J. Bryan Cates, DO
Hashib Faruque, MD
Heather Geis, MD
Harold Ginzburg, MD
Jay Lensgraf, MD
Joseph Michie, MD
Haiwang Tang, MD
Ashley Walker, MD
Resident Member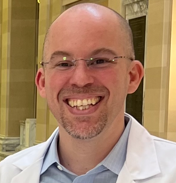 Eric Reynolds, MD, JD
Eric Reynolds, MD, JD is a PGY-4 psychiatry resident at Griffin Memorial Hospital in Norman, OK and is currently serving his second year as a chief resident. He completed his medical degree at the University of Oklahoma School of Community Medicine and his legal training at the University of Tulsa College of Law.
Dr. Reynolds has been involved in legislative advocacy with the OPPA, OSMA, and ACOG on issues including health equity and access to care, Medicaid reimbursement, and reproductive rights. Currently he serves as a resident member of the OPPA Executive Council.